Central Florida Dog Training and Rehabilitation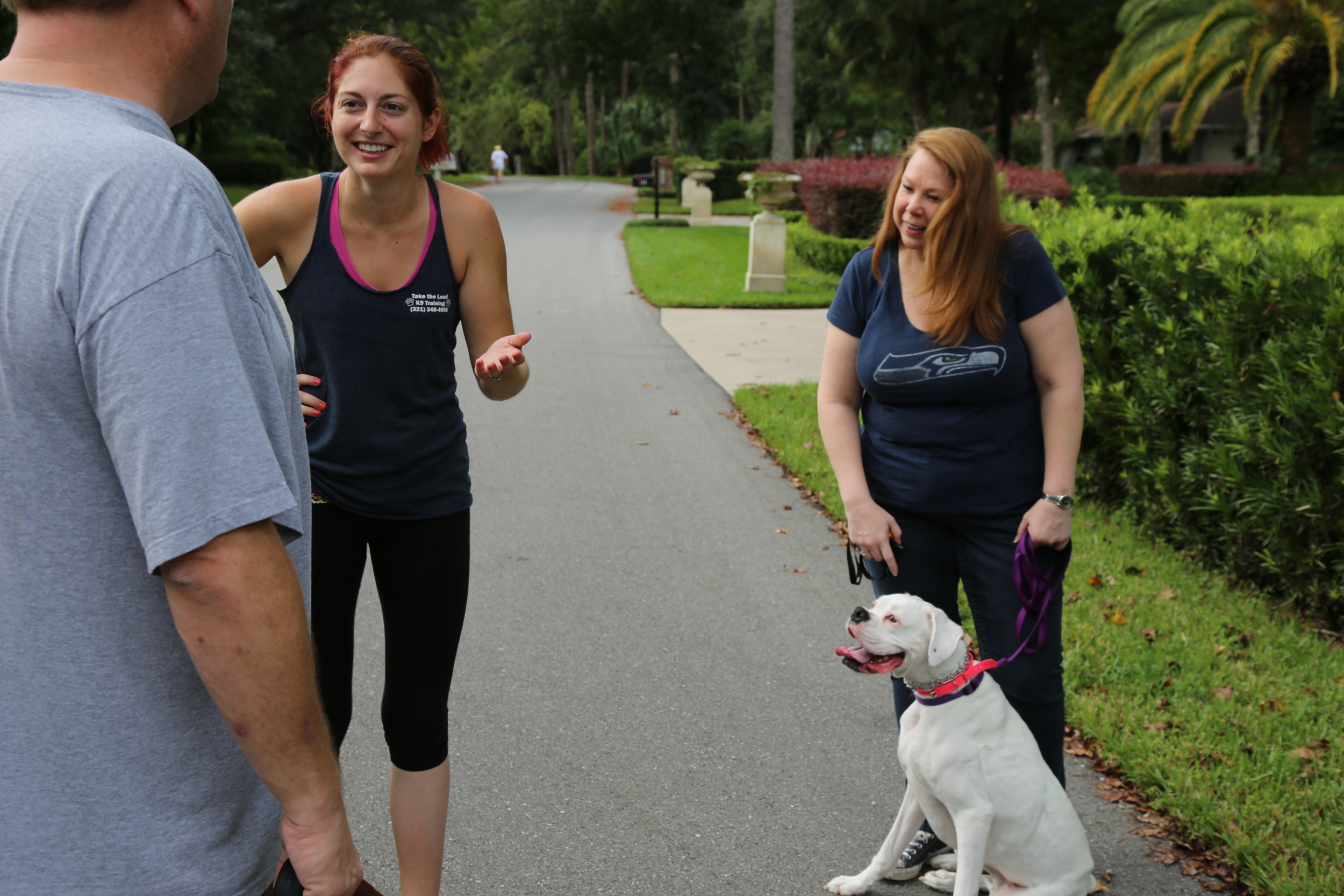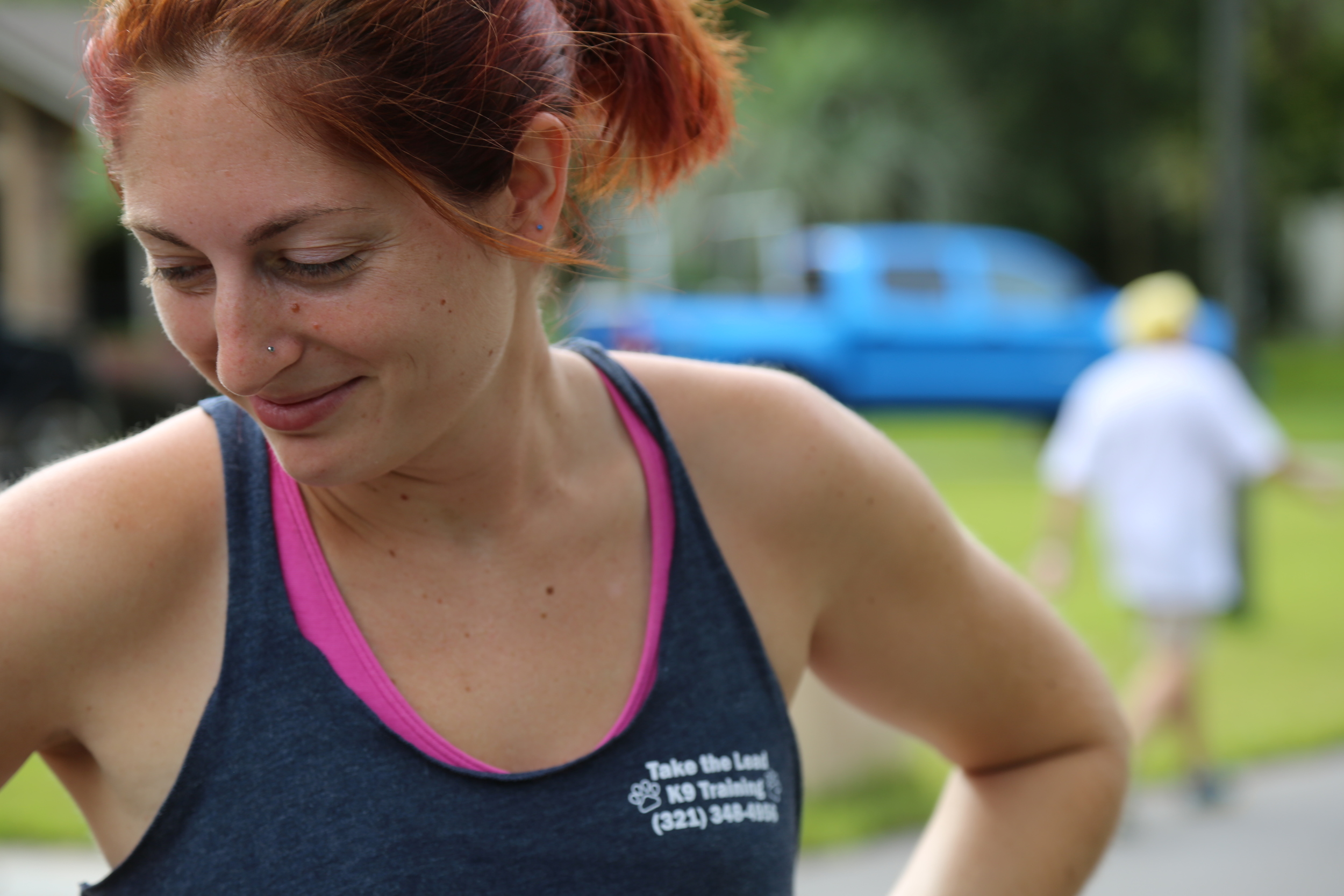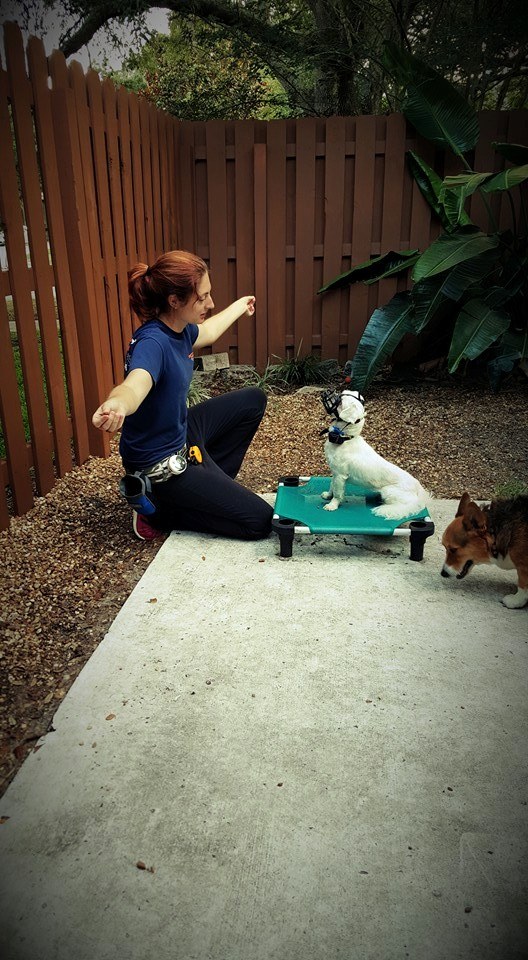 TAKE THE LEAD K9 TRAINING
Victoria Smith, Owner & Head Trainer
Hello and welcome to my site! I hope you find your time here helpful and educational :)
I started Take the Lead with the goal of creating harmonious relationships between humans and dogs. Dogs have a language all of their own and my goal is to help owners bridge the gap in communication. The first step to strengthening our relationship with our dogs is understanding what they are telling us, but most importantly what we REALLY have been saying to them. Dogs can be such a joy in our lives, but they can also be an equal nightmare! I know it's not a lack of trying when it comes to families trying to improve their dog's behavior, in the end it's just missed communication of expectations between human and dog! The good news is, with the right training it doesn't have to be like that forever!
Pulling, barking, jumping, out of control puppy or Dog?
Our most popular and highly successful Board and Train is where wild pups learn to be calm, obedient, happy, and well behaved!
Together, we will take a hands on approach to find a solution to resolve the problems you are having with your dog! Take the Lead K9 Training offers board and train services for obedience training and dog behavior modification. I will help you resolve a variety of dog behavioral issues like aggression, anxiety, fear, not listening, jumping up, barking, biting, chewing, running away, chasing the cat, pulling on leash, and not coming when called. I teach basic dog obedience, such as proper leash walking, sit, down, extended stay, and recall to puppies and adult dogs alike! I also train off leash advanced obedience with low level remote collar training, where your dog will respond to you off leash with high levels of distraction. Big or small, your dog can learn and listen to you - in public, around distractions, off-leash, and without having to always have a treat to get your dog's good behavior!
My unique method of balanced dog training brings peace and harmony into the lives of committed clients and their families, who understand that real change is possible when the right approach to their dog's behavior is consistently applied and practiced. My programs serve to bridge the gap between human and dog communication, by helping you and your dog improve your relationship and bring peace into your life! I can relate to many of my clients, because I too used to struggle with my dogs and tried many different training methods that were not effective for us. I am so fortunate that I am able to help my clients - especially those who have tried other training already - find a successful program that gives them consistency, peace of mind, predictability, and a lifestyle that they can enjoy with their dog and family.
I want to provide the help, answers, and hope for dog owners who are struggling, by giving them the compassion and understanding that they deserve. I am looking for amazing clients who are looking forward to and are really excited about helping their dog, their family, and ultimately themselves! If you are curious about what we offer or what it is like working with us, make sure to view our very active Facebook and Instagram Pages - I utilize social media to help current and potential clients see me working hands on with dogs, the methods we use, and to help continue education through daily videos and posts. I aim to be as transparent as possible when it comes to what I do, so that folks can see it doesn't have to take months or years to change behaviors and that dogs can learn fast (and have fun in the process)! The success of my clients following our work together is of upmost importance, so we offer many continuing education events like monthly Pack Walks and Group Classes, as well as daily educational posts on Take the Lead's Facebook page. I have helped many families and their dogs, and I can help you, too! I look forward to working with you :)
Changes in your dog's behavior don't have to take months!
24 Hour Turn Around: LEASH Manners for three pulling, barking, and lunging pups!
anxious, hyper, pushy, rescue dog learning how to be calm & polite